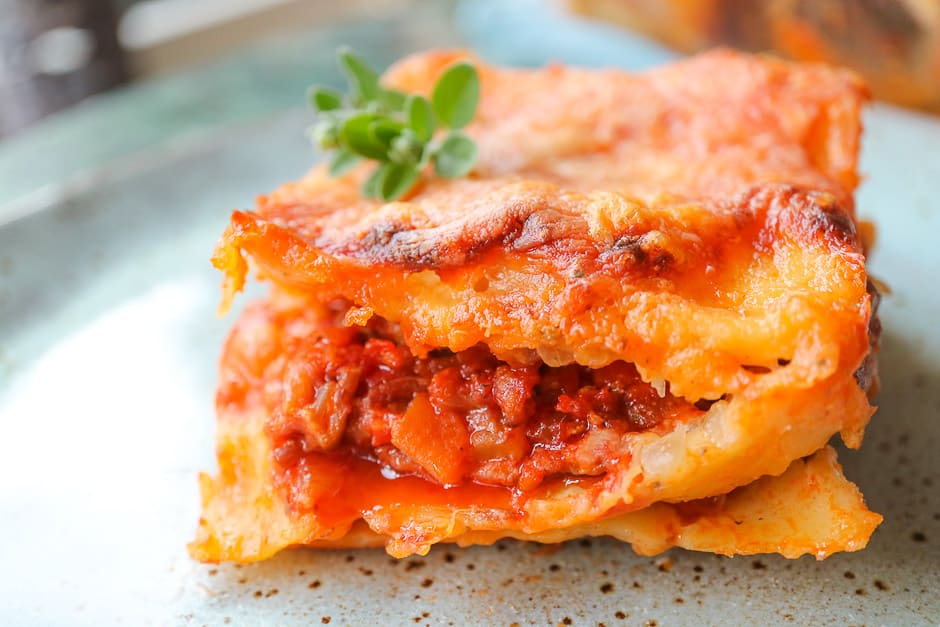 Here I show you my Lasagne recipe. Buona Sera, Signorina, Buonasera… today Italian is cooked.
Original pasta casserole alla Bolognese with two delicious sauces without much effort…
You want to cook for more than one person? Do you cook casseroles for colleagues or for your new Tinder acquaintance? Huh, that can be exciting 😉
I can already calm you down… Thank God there are simple and fast ways to prepare your food, as well as classic ways of preparation, which you can choose according to your time account and occasion. 
Runs super… don't worry, this kitchen story accompanies you step by step.
As your trusted cook, I bring great ideas into your kitchen! That makes the selection easy for you.
Now I wish you a lot of fun when you get hungry, until later in the kitchen! 
Read More »Prepare Lasagne like a Chef – Recipe with Kitchenstory and Tips from Italy