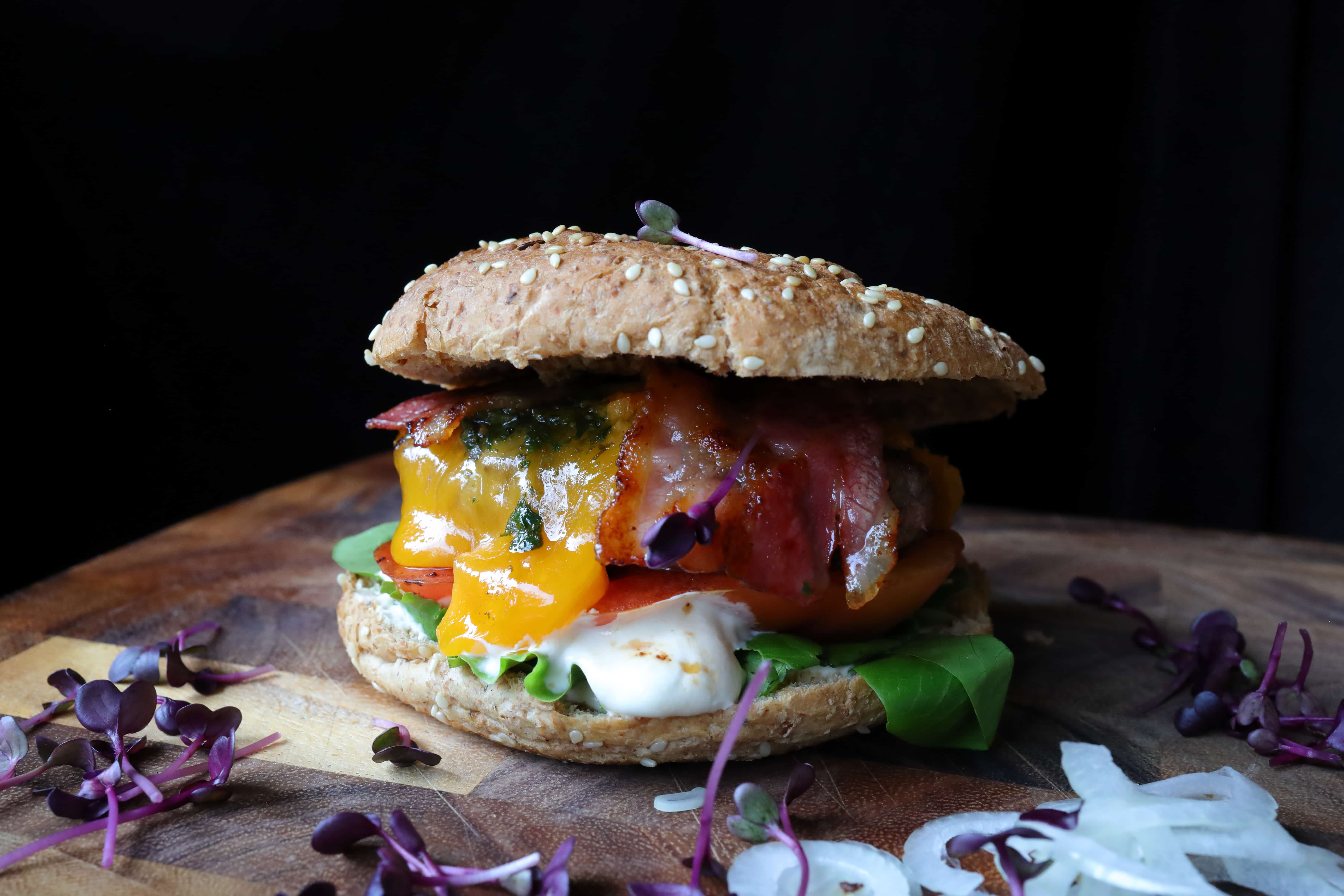 Today I'll show you my Hamburger recipe for cooking yourself. Step by step many photos lead you through the preparation.
Making your own burgers is such a boy's thing and yet the female guests are especially happy about the finesse.
The popular "fastfood" is not only for the Superbowl announced, the sandwiches warm rolls fit perfectly to the barbecue and when guests come. 
You can prepare hamburgers perfectly and put them on the table with meat or without meat. 
In this article I'll tell you a lot about the tasty variations and you can expect exciting burger sauces and lots of collected chef tips.
I wish you a lot of fun and a little later – enjoy your meal!