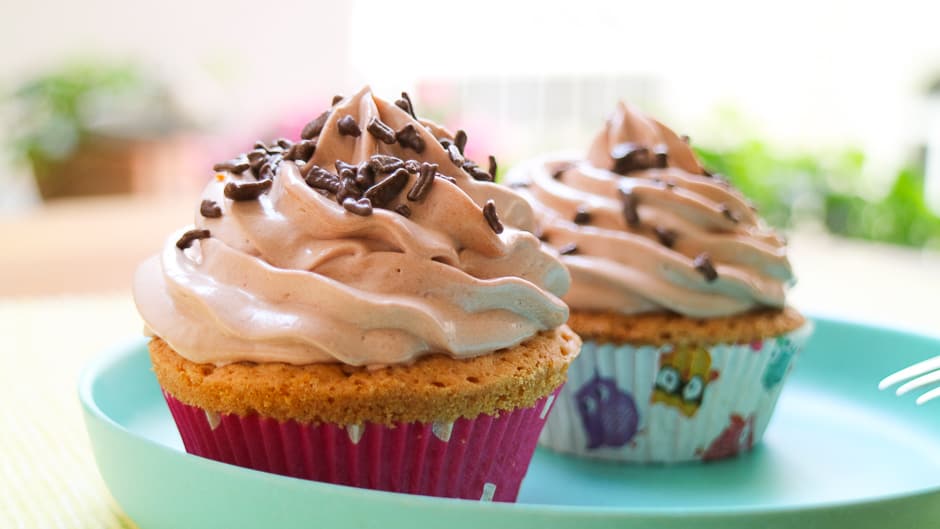 Find here my recipe Cupcakes with Nutella. Delicious cupcakes that always succeed and taste good to everyone.
Nutella is a popular, nutty creamy spread. Nutella was developed in 1940 by the confectioner Pietro Ferrero in Italy. The name "Nutella" is an artificial word from the English nut and the Italian female diminutive -ella.
This time we want to use Nutella in topping. The topping/frosting delivers the well-known delicious taste this time as cupcake with Nutella.
My cupcakes are definitely something for children, of course all the other goodies. The cupcakes with their Nutella topping are guaranteed to sell like hot cakes. 
Let's bake now, the kids are waiting… I'll show you my Nutella cupcakes recipe.
I wish you all the best and would be happy if you share it on Facebook.
Read More »Cupcake Recipe with Nutella – Delicious Cupcakes quickly and easily baked