How to prepare Nuoc Mam, Recipe with Cooking Video
from Thomas Sixt
Hi, I am a German Chef and Food Photographer. The imparting of cooking knowledge is my great passion. Everyone can cook for himself and with this website I would like to contribute to its success. Cooking questions I answer you gladly at the end of the articles. Have fun and good luck!
Here I would like to introduce you to my Nuoc Mam recipe. An often-read spelling is also "Noc Mam" or "Nuc Mam". In any case, it is a Vietnamese fish sauce that goes well with many dishes of Indochinese cuisine.
Asian cuisine inspires me. I love the fresh ingredients and especially the vegetable-based cuisine from Vietnam. Everything is light and digestible and the flavours are unbeatable.
The creations of the dishes are a feast and also a feast for the eyes. The fish sauce is indispensable in this cuisine and everyone prepares it in a slightly different refined way.
Let me surprise you with the sauce and dip I have put together for you here. My video shows you how it works. Have fun with your preparation and I wish you good luck!
1. Nuoc Mam ingredients and shopping list
The ingredients for a successful Asian sauce are easily available in the supermarket. So you don't need to go to a special Asian market.
My list of necessary ingredients for your ingenious refined fish sauce shows you the necessary ingredients:
Nouc Mam (fish sauce) – ready-made product
brown sugar
water
salt
fresh garlic
fresh chillies
carrot
unsalted roasted peanuts – unroasted also works, then roast them yourself in the pan
white wine vinegar – rice vinegar is also fine
Rice vinegar is a typical ingredient, but white wine vinegar is also delicious!

Tip from cook Thomas Sixt
2. Where does nước mắm cham fit in?
This sauce is classically used with:
spring rolls
summer rolls (cold rolls made of rice paper)
rice dishes with meat, poultry, eggs, seafood or vegetables
rice noodles with meat, poultry, eggs, seafood or vegetables
Nuoc Mam sauce is our family's favourite with homemade summer rolls. You can't stop eating and dipping it 🙂
Different kinds of summer rolls topped with a delicious Nuoc Mam sauce will make you and your guests happy!

Preparation tip from chef Thomas Sixt
3. Cooking video Nuoc Mam
4. Recipe Nuoc Mam
Nuoc Mam
How to prepare Vietnamese cold fish sauce with confidence. A step-by-step guide, cooked, photographed and written by chef Thomas SIxt.
Servings 2 Portions
Calories 559
Total Time 25 Min.
Cook Nuoc Mam quickly and easily yourself in this recipe with step-by-step photos, cooking video and cooking tips from chef Thomas Sixt.
Ingredients
75
ml
fish sauce

(Nuoc Mam)

150
g
brown sugar
200
ml
Water
2
pinches
Salt

(I use primal salt or Himalayan salt)

2
pc
Garlic cloves
2
pc
chillies

(red chili)

1
pc
carrot
100
g
peanuts, roasted and unsalted
110
ml
white wine vinegar
Instruction
The ingredients at a glance: Fish sauce, water, sugar, carrot, garlic, chilli, salt peanuts, vinegar.
Get the right fish sauce from a shop.
Boil the fish sauce with sugar and water in a pot. Add salt. Remove from the heat and leave to cool.
Add the white wine vinegar after it has cooled down.
Peel the fresh garlic and finely slice the cloves.
Cut the chillies into fine rings.
Add the garlic and chilli to the cooled sauce. Leave to stand for a good 1 hour.
Peel the carrot and pull out fine strips.
Coarsely crush unsalted and roasted peanuts in a mortar.
Add carrot strips and peanut crumbs to the sauce before serving.
Add to the main dish for dipping and enjoy!
Coriander … goes … with it,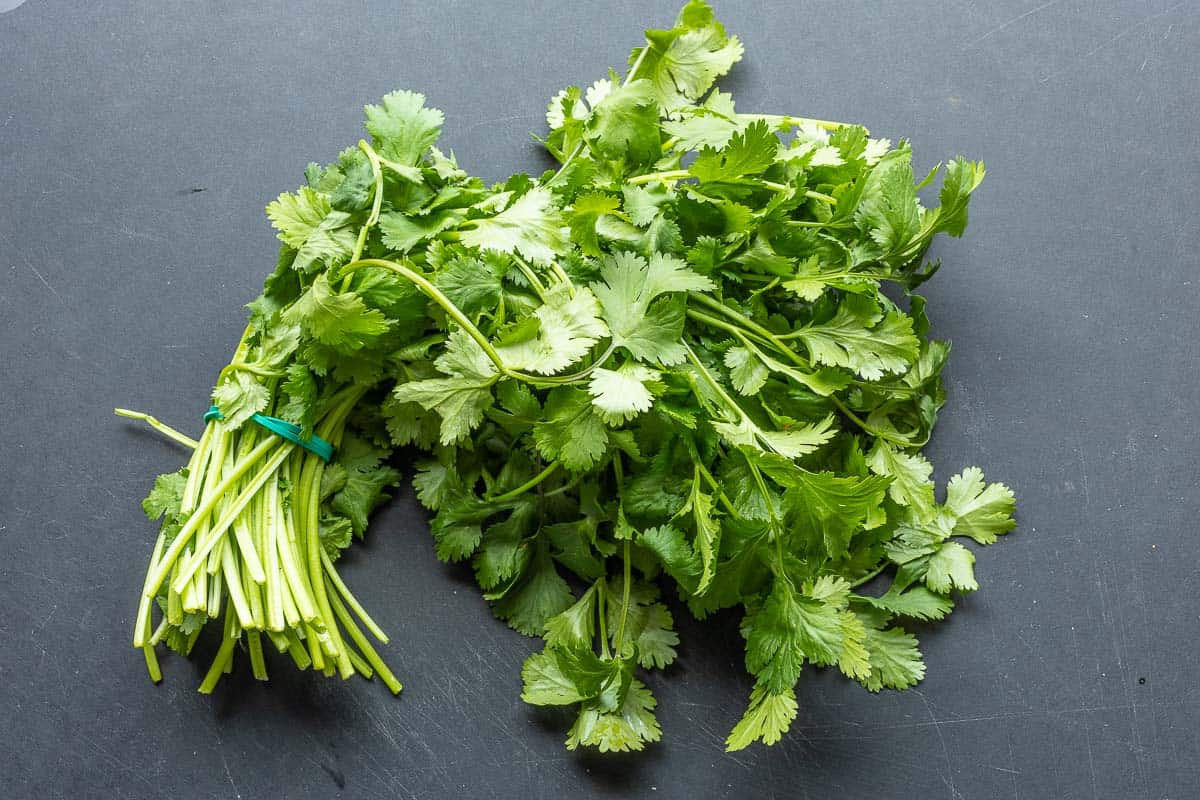 Thai basil also
5. Calories and nutritional values
6. Further, matching cooking ideas
Comments, Cooking Questions and Answers