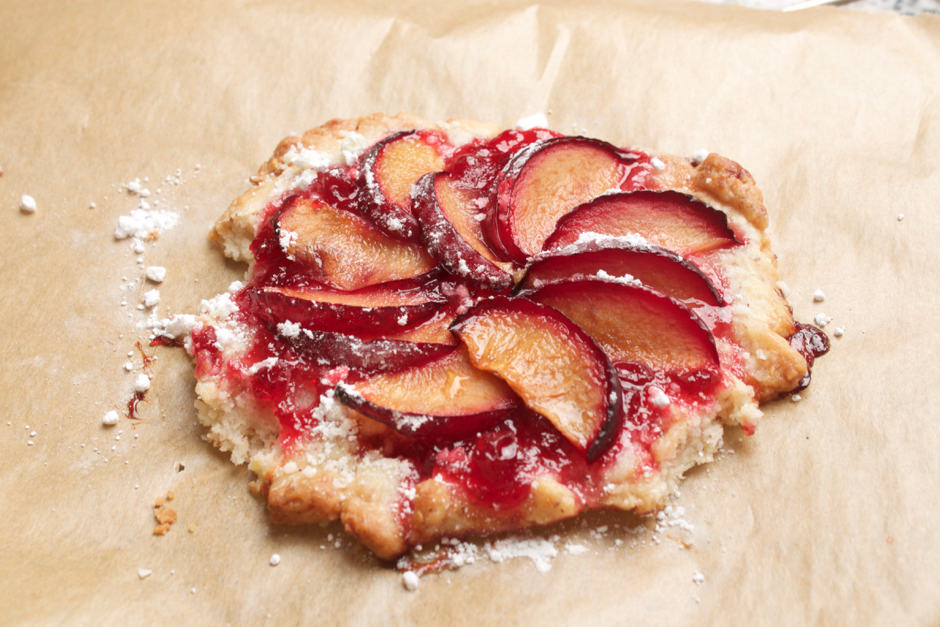 1-2

lengths of

puff pastry

or 200g cookie dough

20

g

Marzipan

1

tbsp

Rum

1

tsp

apricot marmelade

80

g

apples

70

ml

cream

20

g

vanilla sugar

2

tsp

berries

1

tsp

icing sugar

1

tsp

pistachios

chopped
Preheat the oven to 240°C ( upper/lower heat)
Roll out the puff pastry and cut out circles with a diameter of 12cm.
Lay the dough circles on a baking tray lined with baking parchment and pierce them. Spread the marzipan thinly in the middle of the circles.
Mix the rum with the marmalade and set aside.
Peel the apples and cut them into tiny, thin slices.  Spread the apple slices fan-shaped. You also can use banana slices, plums or berries to prepare different  tartes.
Spread the rum-marmelade on the apple tartelettes, then bake crispy in the preheated oven.
Beat the cream lightly together with the vanilla sugar and serve on a plate and decorate with mashed berries.
Place the apple tartelettes on the prepared plates and decorate with icing sugar and pistachios. Serve quickly.
In my video I show another cooking variation: Use cookie dough during christmas time. Also baking with short pastry is possible. The sort pastry dough you can do yourself or buy in the supermarket. These doughs should bake at 180°C.
The berries for the decoration you can strain through a sieve.