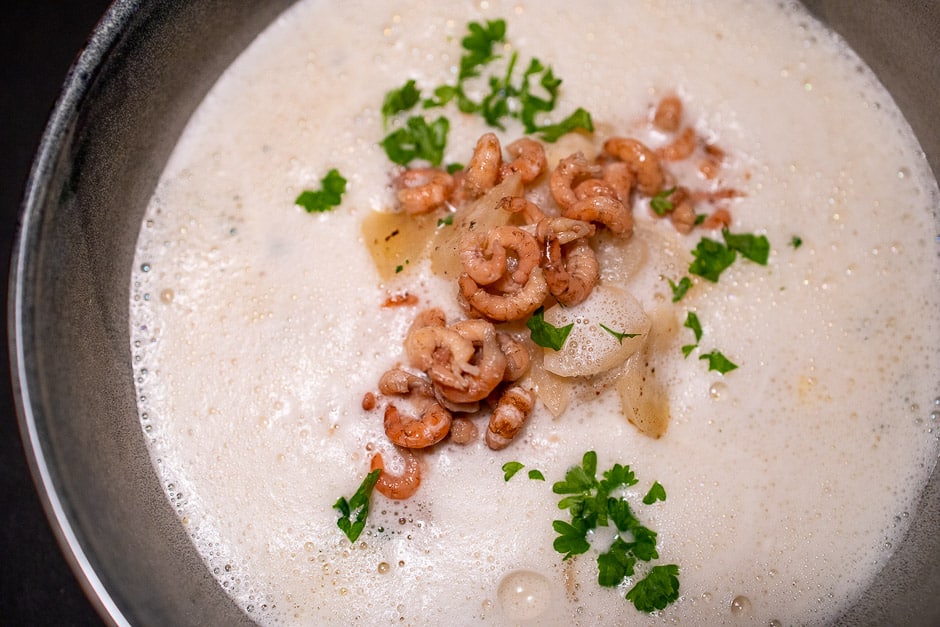 Today I'll show you my Black Salsify Soup recipe. The black salsify as a delicate vegetable in the soup, lightly and finely cooked.
The long, slender black salsify almost fell into oblivion, thanks to "asparagus all year round". 
The white root on the inside and the black root on the outside were popular as asparagus substitutes for a long time. We know the roots as miner's asparagus and winter asparagus. The season is from October to May.
Now the root has emancipated itself from the real asparagus and can shine with its fine taste in the kitchen and on the table.
I am definitely a fan of black salsify!
Let's just prepare this healthy retro vegetable now. I'll show you the steps to the perfect result. Have fun and good luck!
Read More »Black Salsify Soup, a fine Soup with black Salsifies quickly cooked