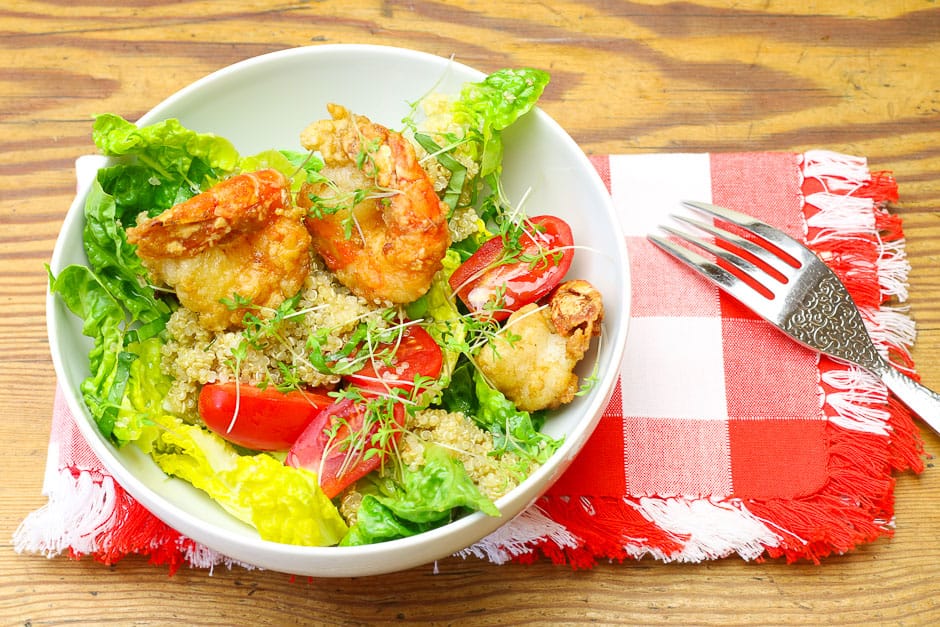 My Quinoa Salad recipe I show you in this article. Quinoa is such a miracle plant that has made the leap out of the eco-corner.
Quiona riceelde has been known as a cultivated plant for about 5000 years and is an important staple food for mountain people. In contrast to corn, quinoa grows up to 4200 m above sea level.
I like quinoa because it is gluten-free. You can get all the ingredients in this recipe in the supermarket!
Now we take care of the quinoa salad which comes today quickly on the table. With the baked shrimps, tofu or vegetables you need about 45 minutes, without baked side dishes you can easily make the salad in 25 minutes! I wish you lots of fun reading and good luck in your kitchen!Read More »Quinoa Salad Recipe for the simple Cuisine