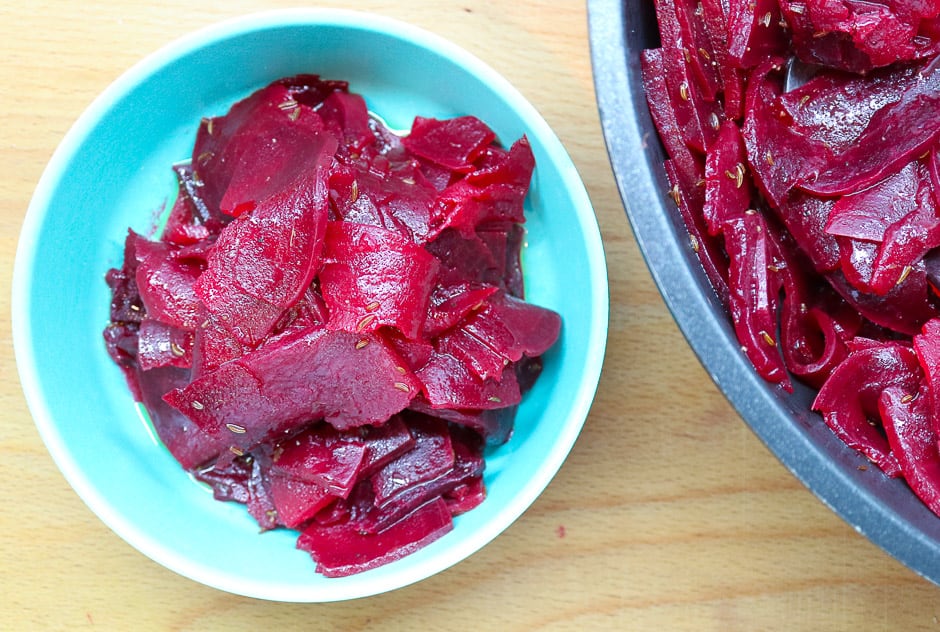 Today I show you my recipe Beetroot Salad with many step by step photos to prepare. The beetroot tastes best fresh and homemade.
If you know the beetroot only from the glass, then try this recipe. You can cook the turnips either in the pot, in the steam cooker or in the pressure pot. Prepared in the pressure pot, the turnips are ready in a flash.
After cooking, you can peel the boiled turnips under running cold water and then let them cool down. Then it goes into the marinade. 
I will show you how to prepare the marinade step by step in the following photos. Good luck!