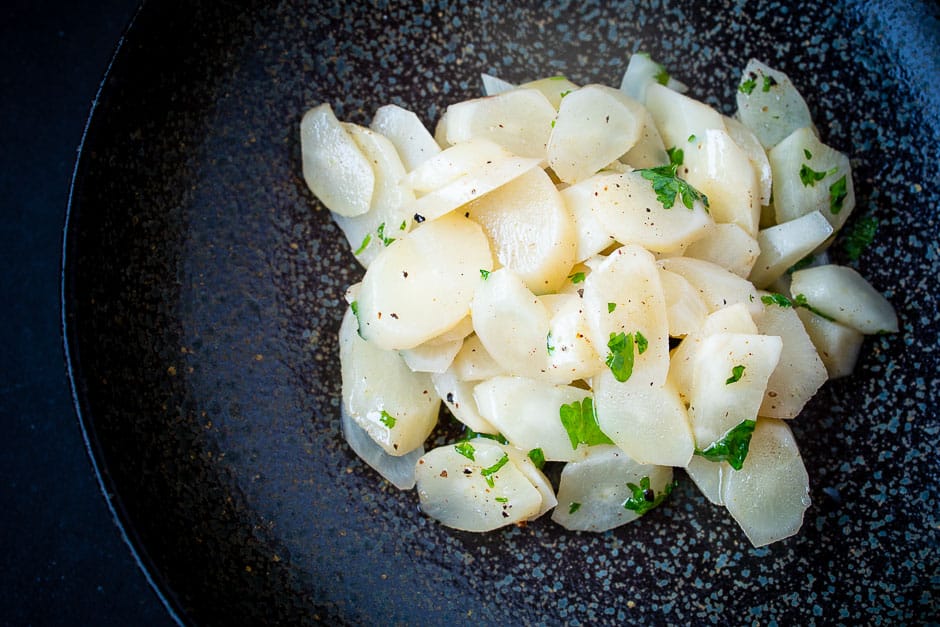 Here I show you my Black Salsify Vegetables. The black salsify is regionally also called winter asparagus, miner's asparagus and asparagus of the poor man.
The season for this delicious root vegetable is from October to May.
The striking dark roots contain vitamins E, A, C and various B vitamins. They also contain the minerals potassium, magnesium, calcium and iron. The root also contains the fibre inulin, which supports the fat metabolism and harmonises the intestinal flora.
The wild black salsify was used in early times as a medicinal plant against the plague and snake bites. The vegetables originate from Southern Europe and have been cultivated here since 1700.
The root vegetable tastes excellent in butter glazed and is a great side dish to braised roast, duck and goose. 
Today I recommend you to perform like a surgeon in your kitchen! Since the black salsifies stick terribly when peeling, rubber gloves are a recommendable equipment!
Below you will find the detailed instructions with step by step photos.
Read More »Preparing black Salsify Vegetables, Recipe with many Tips