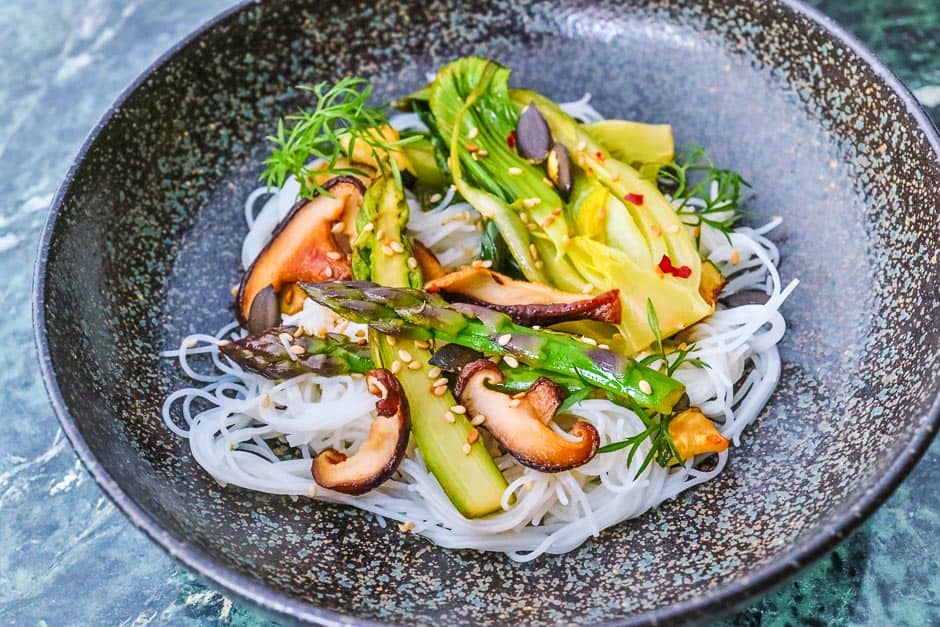 Here I show you my light Rice Noodle Salad recipe. The Asian salad gets along completely without animal and gluten. It sounds healthy and tastes wonderful at the same time.
Modern nutrition is important for me. Since I personally have a lot to do with gluten intolerance, the more so. 
Many people work 8 to 9 hours a day and beyond in sedentary jobs. The lack of exercise has an effect on calorie consumption and intestinal activity: All in all, we are becoming slower!
But we can do something for ourselves! In addition to sport and exercise, we can also reduce the size of our meals and ensure good digestibility. 
Vegetables and rice are not only IDEAL for a diet but for every occasion!
Eating healthy and light and exercising more often will help us in our everyday life and give more life energy.
The preparation of rice noodle salad is quick and easy. I wish you a lot of fun cooking and a good appetite!
Read More »Asian Rice Noodle Salad, a Dish for Well-Being and Body Balance