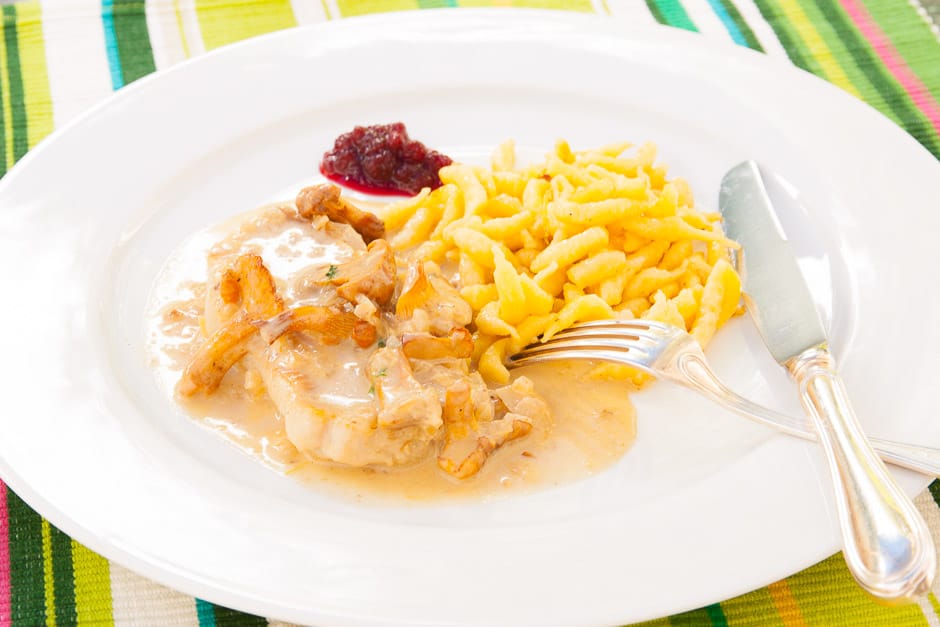 Today I show you my fast Cream Schnitzel recipe. You need fresh pork schnitzel or veal schnitzel, turkey schnitzel are also ok.
For the vegetarian version I recommend a smoked tofu. You will certainly find some spices in your kitchen…
Please also get onions or shallots, mushrooms, white wine, vegetable broth, flour and cream.
As a simple side dish, potatoes or… spaetzle.
This dish can be conjured up in various variations in a short time on the table. Let yourself be inspired now and enjoy the anticipation of a great dish with this article. 
If you have any questions, please use the comment function. Good luck!