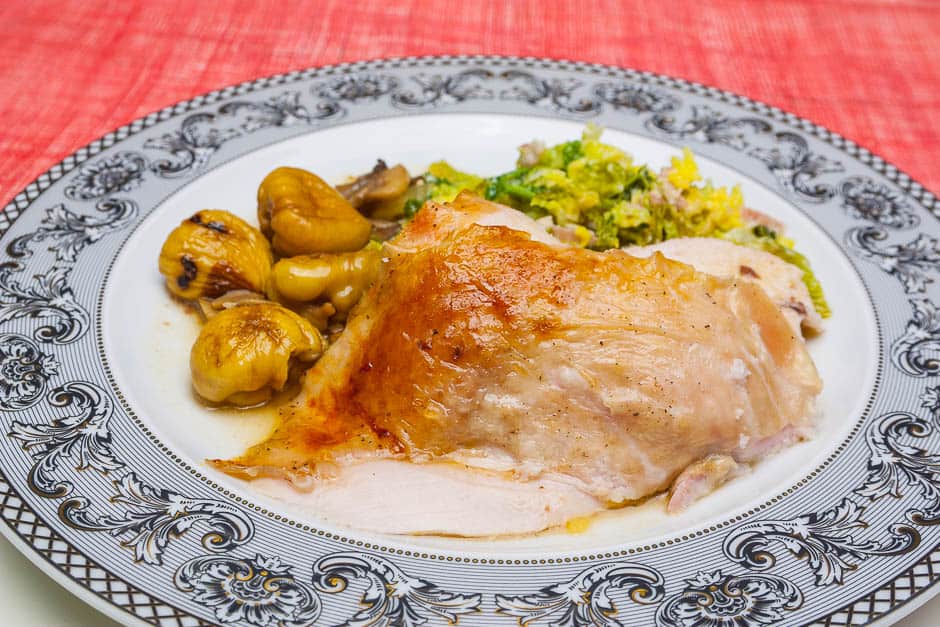 In this article I present you my Turkey recipe with and without filling.
The wonderful roast poultry from the oven comes to Thanksgiving, thanksgiving and Christmas on the festive table. Especially in the USA this dish is the MVP (most valuable player) on the Thanksgiving table of every American family.
Also in Germany, the turkey is more of a family meal or a circle of friends meal, if only because of the size of the food. Everything should be well thought out: Is sister vegan in the meantime? Can all ingredients tolerate? Are the special wishes of the part-time gourmet brother-in-law also fulfilled?
I like the poultry meat most juicy and not dry. The side dishes should be successful quickly, after all we want to spend a lot of time with our dearest people on festive days.
Now read quickly and get the best tips and after shopping we go to the kitchen… Have fun and good luck!
Read More »Turkey with a sure-fire Recipe, Turkey Roast Recipe for Thanksgiving and Christmas