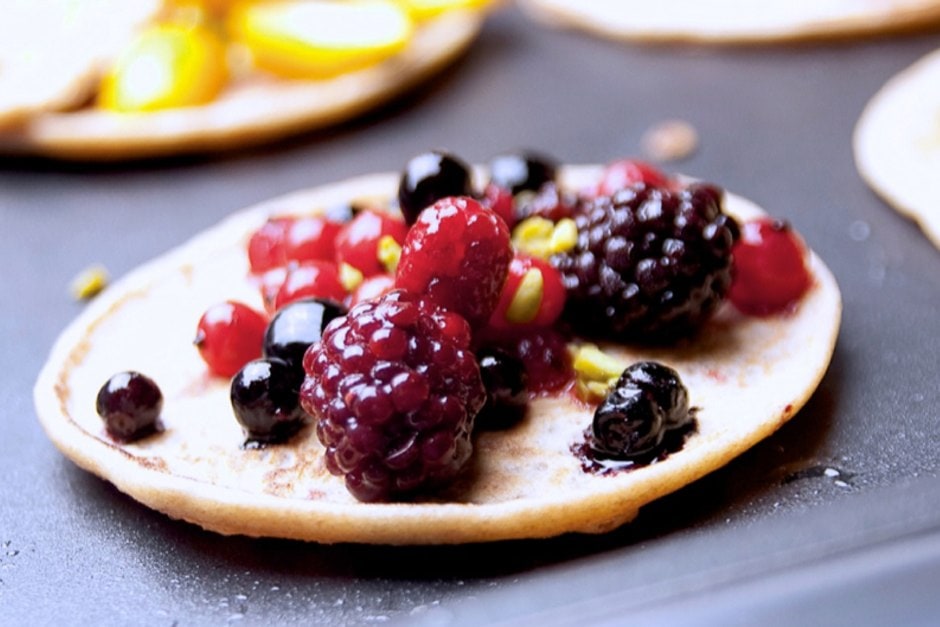 A Pancakes recipe should leave no open questions and give you as many ideas as possible.
Pancakes are the delicious and at best fluffy pancakes we know from American cuisine.
The direct relationship to our local pancakes cannot be denied. What is the difference?
While "Palatschinken", as the pancakes are called in Austria, are rather flat journeymen, pancakes should definitely rise when baked and gain in volume.
Below you will find lots of ideas for pancake variations. In the pancakes video you can watch me baking pancakes. 
I wish you good luck!Read More »Recipe for Pancakes – Pancakes easy to prepare, Variations and Cooking Video