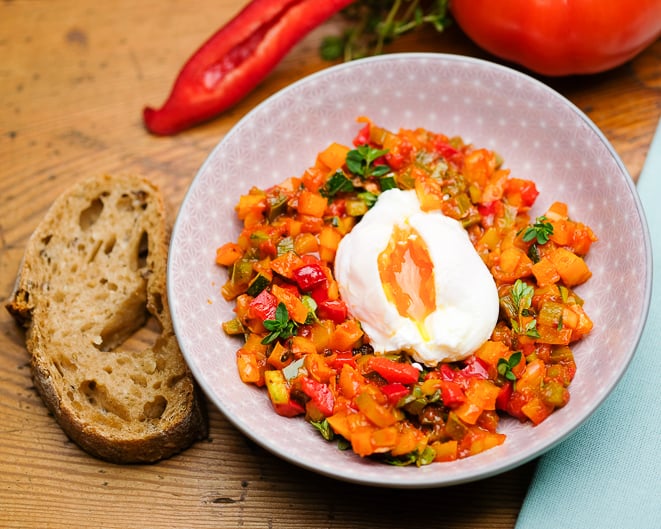 Today I show you my recipe poached egg with ratatouille vegetables. You will find here a detailed step by step guide with many tips from the professional kitchen. 
Poached eggs are known as lost eggs. The egg is cooked without shell in vinegar water just below the boiling point, in the technical terminology of the chefs this is called "poaching". In the article I describe why blanched eggs are a nepp.  
The combination of lost egg and ratatouille is wonderful, serve this dish for breakfast and brunch, this egg dish is a wonderful thing for Easter. 
Read More »Poached Egg Recipe with Ratatouille Vegetables – Prepare Egg like a Star Chef – what is a blanched Egg?