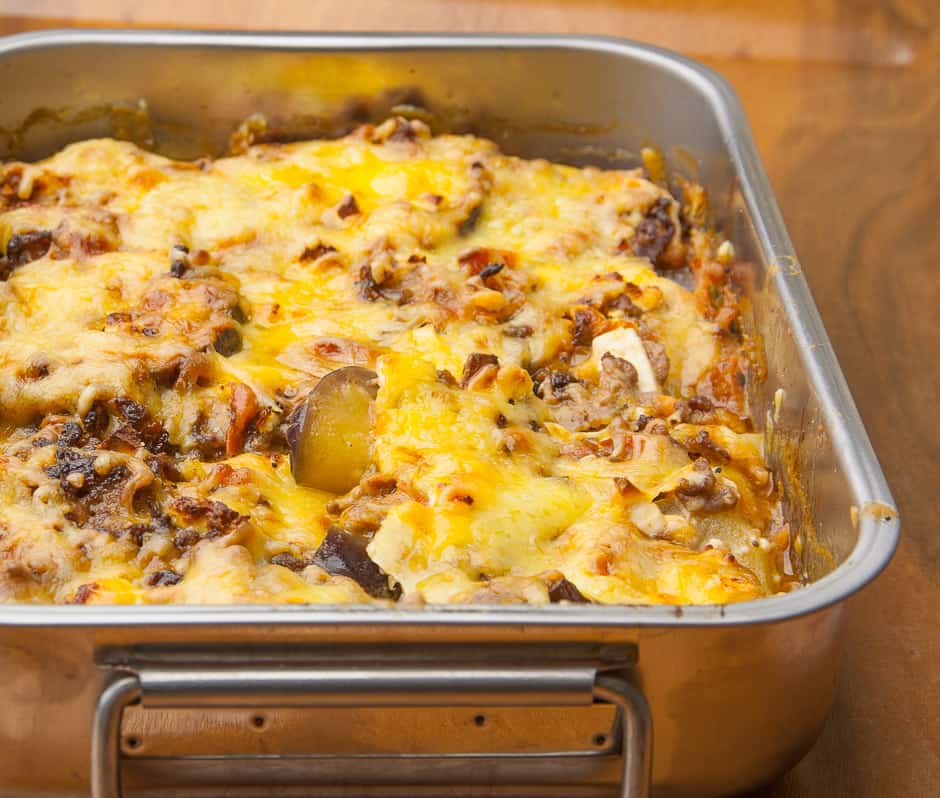 Today I'll show you my Moussaka recipe. Only last week it was there again, this discussion whether we cook lasagna or musaka.
The decision is easy for me, I like the combination of potatoes, aubergines and tomato juices very much.
Besides, when I eat lasagna I always have to think of the film of Godfather Part III, specifically the place where the poor daughter dies in Michael Corleone's arms. The Mafia won't come into my kitchen today! So rather Greek…
Now it starts, here is the cook of your confidence and I show you a delicious dish for the oven. Read more for advantages, I have hidden a secret bechamel sauce for you.
In the following story I will give you good tips that will awaken your cooking genius and show you several variations of the Greek casserole with eggplants.
Read More »Moussaka Recipe with Step by Step Guide for Aubergine Casserole with and without Animal