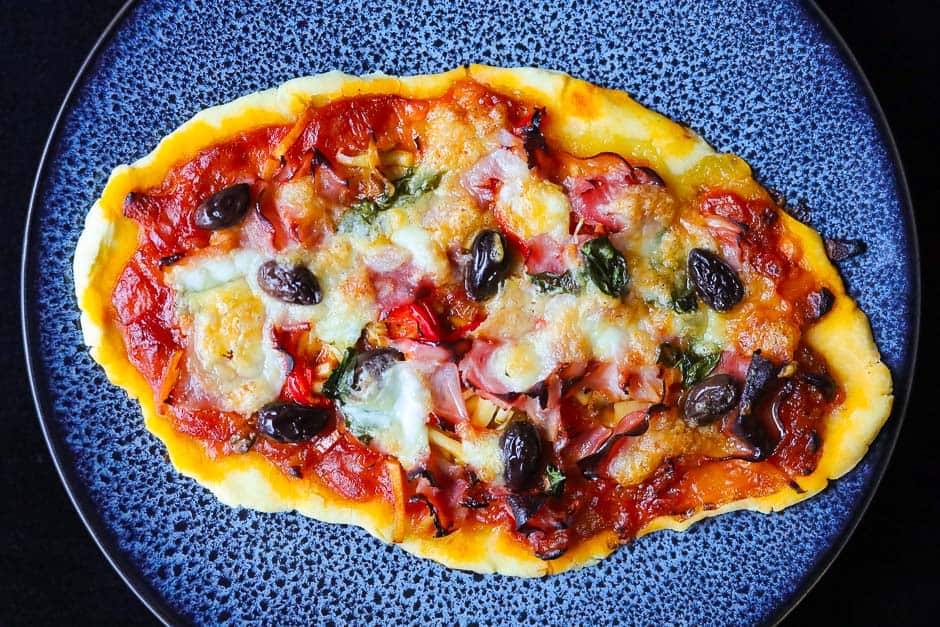 Today I'll show you my recipe Pizza Prosciutto. You can prepare the popular mafia cake in different variations.
Cooked ham pizza or pizza with air-dried ham (crudo) and rocket, you have to make this decision yourself!
In this article I'll show you how to prepare it step by step with lots of photos to whet your appetite.
Now quickly listen to the music, I like to hear Pavarotti when kneading dough, the dough is definitely getting better!