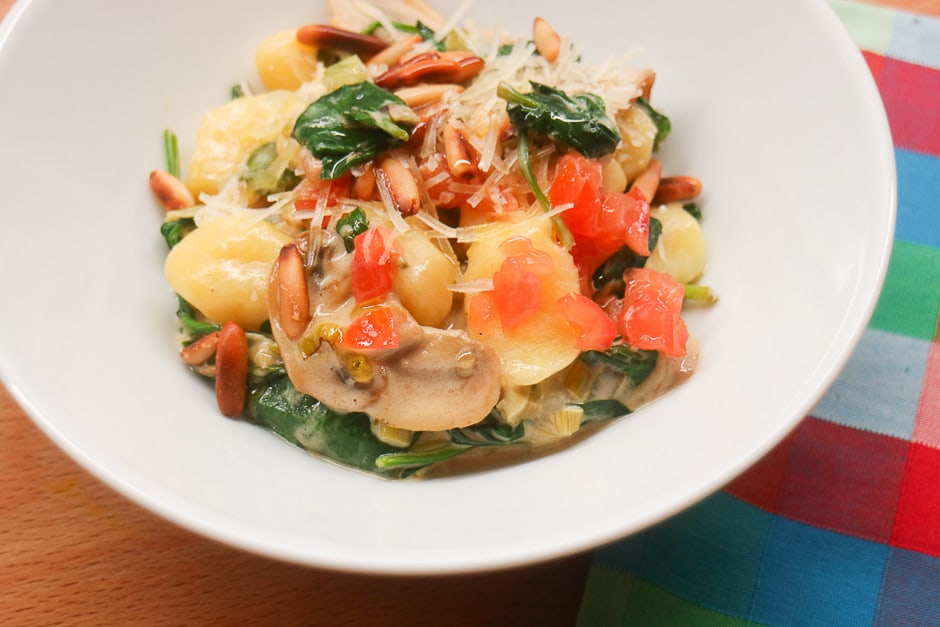 With this Spinach Gnocchi recipe with cream sauce your gnocchi will be on the table in less than 30 minutes, promised!
Gnocchi with spinach and cream sauce is a delicious vegetarian meal. Ideal if you want to chill. Enough of the work clothes? Watch a movie and eat on the sofa? Great. That works.
At the same time I have prepared the Gnocchi recipe colorful for you. Roasted pine nuts and tomato cubes complete this gnocchi dish in taste and appearance. Colourful tastes better! Cook this dish relaxed for your guests!
A little magic in the kitchen and it will relax completely. I'll show you how to prepare my spinach gnocci step by step with many photos. Good success!Read More »Spinach Gnocchi with Cream Sauce with Pine Nuts, Tomatoes and Parmesan. A vegetarian Dish that gives Pleasure!