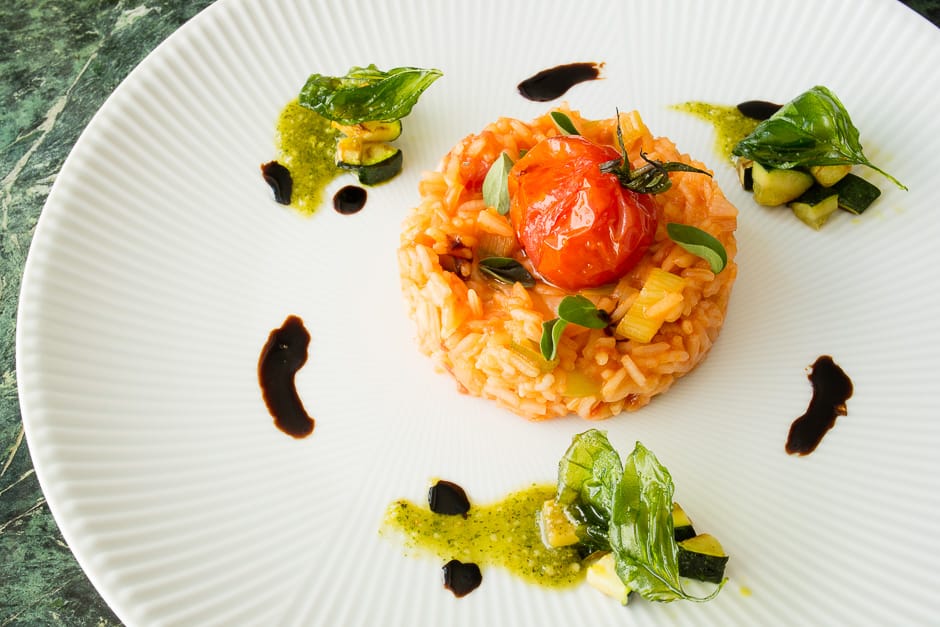 The recipe Tomato Rice I show you in this post. A basmati rice with vegetables is usually a light and delicious side dish and becomes the main thing on your plate here.
Especially in summer such a rice with vegetables and tomatoes tastes especially delicious. You probably know the rice from your last visit to the Greek restaurant. A similar rice is often served as a side dish with roasted or grilled meat. 
I would like to tempt you here to cook a fine, noble rice dish with tomatoes, crispy basil, basil pesto, a balsamic vinegar reduction and caramelized tomatoes.
The preparation of the rice plus supplements goes quickly by hand and will give you pleasure at the stove. I wish you good luck and a good appetite! Read More »Recipe Tomato Rice, Step by Step Guide for Side Dish and Vegan Main Course