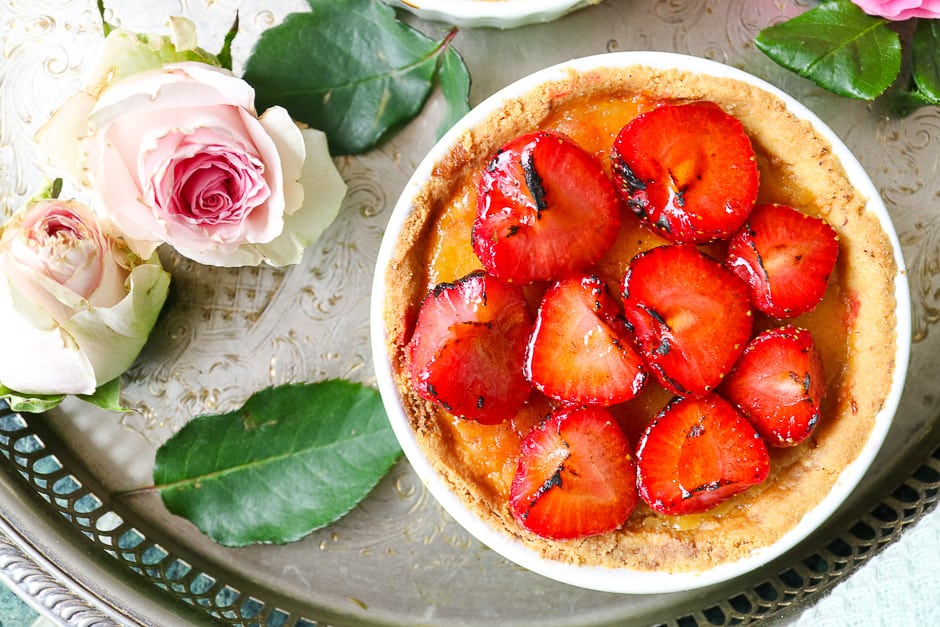 Super genius, here I show you my recipe Strawberry Tart. This is a great strawberry cake based on shortcrust pastry with cream filling.
I prefer to use small cake tins. The mini look is doubly pleasing. The motto for every guest is a cake, and the impression of eating less sweets is also created 😉
Caramelized strawberries: If you want to bake something special, please take a closer look at the following instructions. I think you have found what you are looking for… Serve the strawberry dessert as dessert or serve it in the afternoon with coffee.
For a great baking experience, I have put together a step-by-step guide for you. 
On geht´s, now quickly into the bakery… I wish you every success!
Read More »Strawberry Tart Recipe, how to bake a fantastic Strawberry Cake…