OTHER LANGUAGES:
German
Easter recipes, the best recipes for Easter
Easter recipes to cook yourself… Celebrate Easter with friends and family. Those who want to spoil their loved ones will find here delicious recipe ideas for the Easter breakfast and the Easter brunch, two Easter menus, asparagus for Easter, traditional Easter meat dishes and a simple Easter cake.
Here you can surprise and pamper your guests. Let yourself be inspired. 
Recipes for Easter
Simply beautiful dishes to the Easter cook, under this motto stands this side. I wish you much fun and good success with the following recipes ideas…
1. Recipes for your Easter breakfast and Easter Brunch
The Easter Breakfast and the Easter Brunch is a real pleasure! Discover simple recipes for your Easter breakfast. Surprise your loved ones!
2. Recipes for the Easter Soup
Festive soups with herbs are perfect for Easter. A bear's garlic soup or a wild herb soup is just right. Following my ideas to the Easter soup…
The wild garlic soup tastes excellent at Easter! The cooking video helps you to cook yourself. You can serve this soup with a poached egg!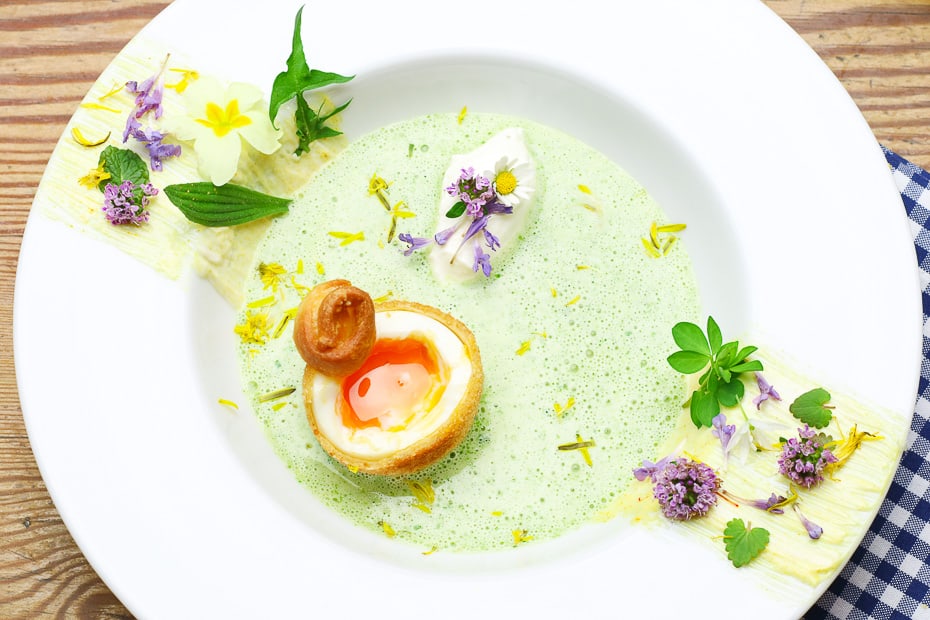 For Easter you can prepare a fine pesto with wild garlic.
Experiment with wild garlic…
Wild garlic bread for Easter…
Spread a slice of fresh farmer's bread with butter, season with a little salt, sprinkle with finely chopped wild garlic leaves and serve…
3. Recipes for Asparagus at Easter
Easter falls during the asparagus season, so all recipes with asparagus are a good idea. The following asparagus recipes for your Easter table…
6. Lamb Recipes for Easter
The roast lamb is a traditional Easter meal. Following some recipes for lamb and lamb meat…
7. Roast Rabbit 🙁 at Easter
The rabbit roast is another traditional Easter dish. Those who like to stew the Easter bunny will find the right recipe here…
8. Baking Recipes for Easter
Baking for Easter, that can be an enjoyable thing this year… so I recommend you my fruit tartes with puff pastry!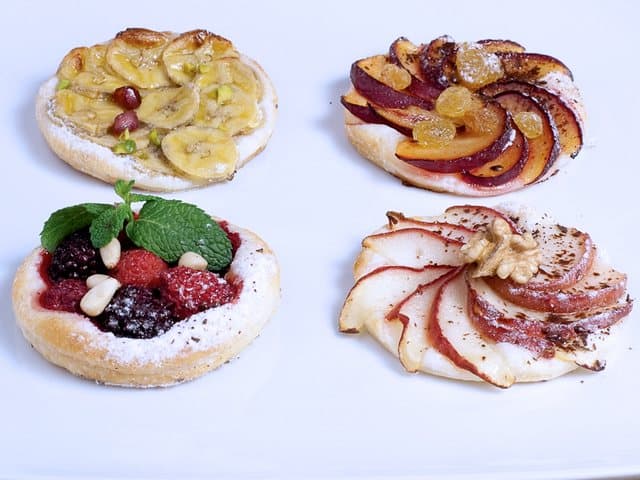 9. Cupcakes for the Easter Holidays
The sweet little cakes fit wonderfully to the Easter. The Easter bunny likes it colourful and cheerful, so you will find below my recipes for cupcakes as a baking idea for Easter.
Recipes for Easter
Special dishes are eaten before Easter on Maundy Thursday and Good Friday. On Maundy Thursday in Bavaria we cook the Maundy Thursday soup as a traditional spring soup.
On Good Friday there is no meat on the table, on this day there is fish. My fish recipes offer you a good selection of delicious fish dishes.
Easter recipes from chef Thomas Sixt. Discover exciting, delicious and simple Easter recipes with picture. Here you will find detailed chef instructions for your Easter cooking event.
OTHER LANGUAGES:
German