ABOUT THOMASSIXT.DE
---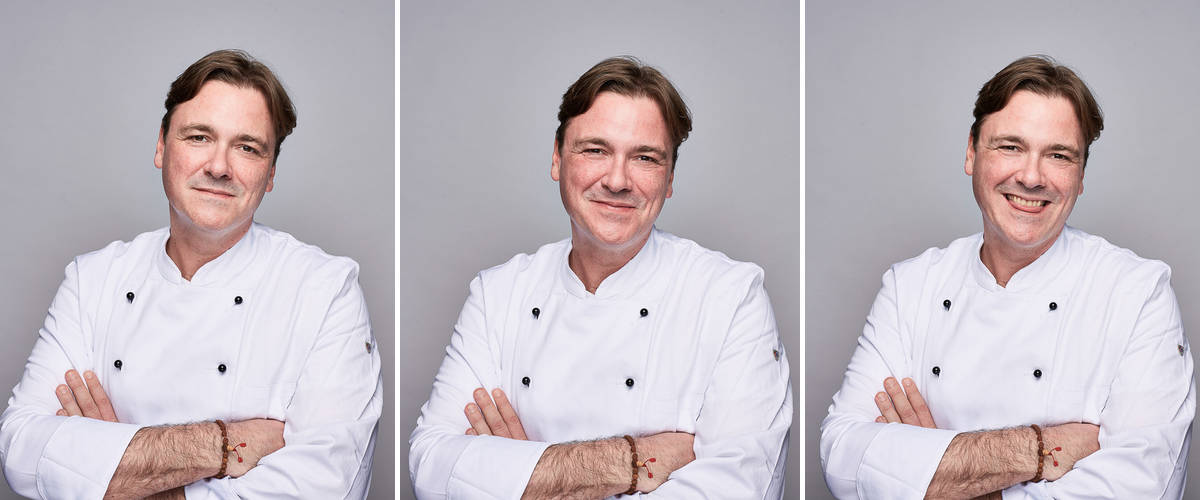 DISCOVER YOUR FAVOURITE RECIPE HERE!

THOMASSIXT.DE IS THE PROFESSIONAL CHEF FOODBLOG
Hello! Nice to meet you!
My name is THOMAS and I am the voice, cook and food photographer of this website.
I love fine and healthy food and my blog reflects my philosophy in the kitchen: Fast, creative, delicious and fresh cooking.
Discover here traditional recipes and creative recipe ideas to cook yourself, plus fresh accents for preparing food and tips for stylish serving.
For me, clever cooking means better cooking with professional knowledge.
Regardless of your budget, I would like to bring you to cook yourself and show you all the cooking tricks from professional and star gastronomy.
My recipes consist mainly of everyday ingredients and are healthy.
I will be happy to answer your cooking questions, just write me a note about the comment function in the recipe….
All the best and good luck!
Thomas Sixt
Some Info about Thomas Sixt
I grew up in Bavaria and successfully completed my cook training there with Alfons Schuhbeck.
After years of wandering in the international star gastronomy I was able to
as a cooking trainer, carry out cooking events and cookery courses with more than 10,000 customers.
Cookbook author and food photographer: So far I have published 4 cookbooks.
On Youtube you can find my self-produced cooking show Headcam Cooking with 190 episodes.
The recipes in my blog are influenced by my origins and my travels.
In my blog I am supported in particular by Christiane, my greatest love, who writes, translates and advises.
It is my growing fascination for simple cooking and the idea to cook something great out of a few simple ingredients.
I want to show you how to bring delicious recipes to the table with the "wow" factor.
Find your favourite recipe here…
Cookbooks by Thomas Sixt:
Der Minutenkoch schmeckt. schneller. (Kosmos Verlag, 2005, ISBN 978-3440105146),
Fleischgerichte: Grundrezepte und Variationen, Kosmos Verlag, 2007, ISBN 978-3440112526,
Suppen & Eintöpfe: Grundrezepte und Variationen, Kosmos Verlag, 2007, ISBN 978-3440112533,
Thomas Sixt kocht vor. Das erste Kochbuch mit Video zu jedem Rezept.
Amalthea-Verlag, 2013, ISBN 978-3850028318, begleitend zur TV Sendung und Youtube Kanal.
Press and Media Reports Thomas Sixt
CLOSER – Glutenfrei kochen mit Thomas Sixt; WELTBILD.at – Kochbuch Thomas Sixt kocht vor; W24Guten Abend Wien – Thomas Sixt zu Gast in der Sendung; iBookstore Feature – iPad® Kochbuchserie von Thomas Sixt – derstandard.at – Headcam cooking, Koch mit Leib, Seele, Schmäh; regensburg-digital.de – Händlmaier Ideenklau; Alle meine Android Apps – Koch Apps von Thomas Sixt; Gesünder Leben – Kolumne über 2 Jahre dazu Rezepte für Kunden; Lifestyle Magazin Trier – iPad Kochbuch Grillen und Chillen; Tageszeitung heute – Wiener Schnitzel App von Thomas Sixt, Neue Woche – Lamm Rezepte und Tipps, Neue Woche – Pfiffige Ideen für Gemüse, Freizeit Spass – Saucentipps; Freizeit Revue – Gans und Ente, Tipps für Weihnachten; Neue Woche – Leckere Vorspeisen für Weihnachten; Bambi 2009 – Live cooking und Bericht hinter den Kulissen; Lust auf Genuss – Kochen mit Ulrike Kriener, Freizeit Spass – Kohl und Kümmel mit Rezepte Tipps; Freizeit Spass – Meerrettich Tipps und Rezepte Ideen; Freizeit Revue – mehrseitiges Rezepte Spezial Sommer; Neue Woche – Feine Ideen für Hackfleisch mit Rezepte Tipps; Ganze Woche – Vorstellung Blog und Dienstleistungen; Freizeit Revue – Grilltipps und Rezepte; Technik Update – Thomas Sixt stellt Rieber Thermoplate vor; Frau im Spiegel – SMS Rezeptedienst von Thomas Sixt; Men´s Health – 28 Küchen und Meistertricks für gesunde und schnelle Küche;  Come In Douglas Magazin – Vorstellung Kochkurse; MADAME – Kochkurs mit Thomas Sixt ; Computerbild – Kochvideos als erster im Internet (2000); Bild am Sonntag – Party mit dem Profikoch;  Marie Claire – Privatkoch für zu Hause; Fit for Fun– Gesund kochen für zu Hause; emedia – Punsch und Weihnachtsrezepte aus dem Internet; Leckerbissen und Feinspitz aus Österreich–  Kinder Kochschule; Presse Schaufenster – Kochkurs und Kochschule Wien; Rondo der standard – Kochschule Wien; News – Haubenmenü für zu Hause; MHK Welt – Showkochen mit Thomas Sixt auf der Focus Küche und Bad; Presse Schaufenster – Kochkurs in Wien Gutschein für Weihnachten
Anhänge und weiterführende Links zu Thomas Sixt:
Thomas Sixt Vita und Medienberichte als pdf
Weitere Dienstleistungen:
Online Marketing Beratung Agentur T6T